Wednesday, 13th July Horoscope
Aries:
It's decision time today. For the past week, you have been fretting about a few things. But today you must make a choice that may appear difficult at first. You'll know where to go by listening to your heart. Consider what you want to accomplish instead of what you need to do, and then do it. You would eventually benefit from this, I'm sure.
Taurus:
According to the stars, love is in the atmosphere for you right now. Keep an open mind because you could run into the person of your dreams. The dream individual will come in odd packaging, making it difficult to identify. Additionally, you have a chance of getting a present from an unexpected source today. The day will be generally rather exciting.
Gemini:
It's time to get organised because you've been keeping a very busy schedule lately. Although today will be quite laid back, you must use this time to organize your business. If not, things will most likely get much more hectic in the days to come, and you will probably start to feel nervous as things start to spiral out of control.
Cancer:
After the busy week, the day will be tranquil, which will be a pleasant change. Your supervisors are now monitoring you, so you need to work hard. You could experience a few personal problems that you couldn't have possibly predicted. They'll catch you off guard, but you'll be able to handle them successfully.
Leo:
You might want to look for a solution today if there is ongoing conflict in your relationship. Pay attention to the rest of the narrative. Don't let others bully you by being overly subservient. Don't be direct, but, at the same time. At your workplace, a significant customer may be waiting. Act swiftly and decisively.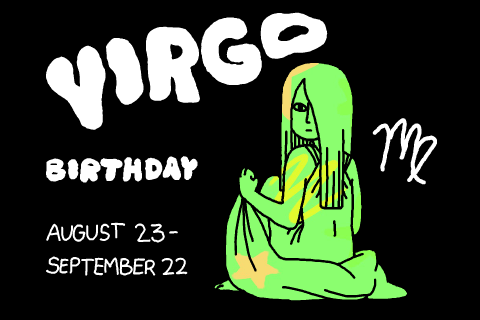 Virgo:
You've been experiencing a sense of being pushed in several ways and being unable to make a decision. Today, these pulls will be considerably stronger, making it even harder to make a choice. You should use caution while making decisions today since your common sense may be clouded by emotions or other outside influences. It is best to defer making crucial judgments.
Libra:
You must understand that holding on to the past will not benefit you in any way in the present. You must first acknowledge the lesson you've learned from the past and then let it go. If you can accept this, you will have made significant progress in resolving the significant issues you have been dealing with.
Scorpio:
Now, a new energy would start to influence your life. You'll discover that juggling family and work obligations have suddenly become quite simple. Your activities will be characterized by an exceptional level of confidence, and all your hesitations will vanish. Additionally, you will be able to settle any ambivalence you may have toward individuals who are close to you, both at work and in your home.
Sagittarius:
Today, you would be dealing with a variety of responsibilities in all aspects. Prepare yourself to meet your personal, financial, and societal duties. You are more than able to bear the strain when your friends, family, and coworkers turn to you. With your words and deeds today, you would be assisting several individuals.
Capricorn:
Short excursions can be taken for both personal and business purposes. Even if it is difficult for you right now, you will manage to go on excursions, and the outcomes will be good as well! Your donation will be much appreciated, especially by those who didn't acknowledge it previously.
Aquarius:
Some might interrogate you when you are in a calm frame of mind. They are interested in learning about your private and professional relationships. Your future intentions have been revealed to tongues that never stop chattering by someone close to you. Try to block out everything and stay concentrated.
Pisces:
You could learn a really important secret from a close friend. You should be extremely discreet while sharing this information and provide the proper support and counsel. Approach every task in your life constructively. Your actions right now are exceptionally potent and are probably going to have an impact on people around you for a very long time. You must thus be careful with your words and actions.
Also Read: 11th July To 17th July Horoscope Weekly Horoscope