Aries:
You radiate positive energy. However, do not attempt to spread it to everyone else. Others would not appreciate your suggestions! Being silent while you're full of creative energy might make you melancholy. But don't worry, your recognition isn't going anywhere; it's just being delayed. Avoid indulging in fleeting pleasures that may cost you dearly in the long run.
Taurus:
The mood of the day is a little hazy. When dealing with confidential people, you must use extreme caution. It's also a period for conflict and decision-making. You might well be forced into uncomfortable circumstances that you have been avoiding, forcing you to make difficult choices. However, even under duress, you will be able to make the best option possible, which will eventually benefit your life.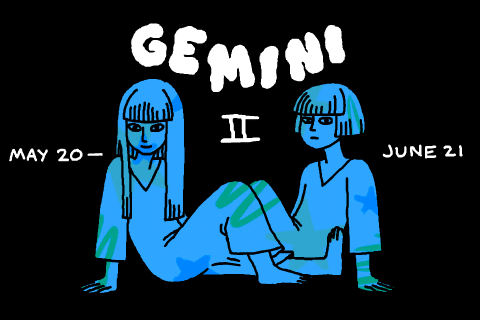 Gemini:
You would feel compelled to do something to please others today. You'll be able to make quick and clear decisions, and your sense of time would be impeccable. You would then be able to pay off your previous debts and responsibilities. Because of your rapid thinking, you might well be able to assist somebody dear to you.
Cancer:
Today, you might be exposed to both emotional and financial loss! Yet, if you keep your distance from those who are trying to lure you into events for their own advantage, you could simply protect your interests. Simply sleep for the day and heal any scars that may have surfaced as a result of ruminating about the past.
Leo:
Today you'll be feeling very inventive. You enjoy all things lovely and wish to make something lovely. This is an exceptionally good day for artists. However, you must finish the work that you started today. It's not uncommon to feel deflated following a burst of creativity, and it might leave you feeling unhappy and hollow for no obvious cause.
Virgo:
Strive diligently and have a good time! This appears to be your theme for the day, and it is quite appropriate! The day might start with your normal work routine and conclude with a party with your closest friends and family! Because you have a fantastic sense of humor, you can also host large-scale events.
Libra:
If your connection with someone is still tense, you should try to find a solution now. Pay attention to the rest of the narrative. Allowing someone to steamroll over you is not a good idea. However, avoid being too direct. You could come across an important customer in your workplace. Be proactive and nimble.
Scorpio:
You would be relieved today after a long time. A significant piece of information will brighten your day. Parents may be able to identify an appropriate match for their child. A court matter that is currently proceeding will be resolved in your favor. A small investment in your career today would pay you handsomely tomorrow. Life seemed to be getting back on track today. Take advantage of this time with your family.
Sagittarius:
In front of you, new vistas are opening up. A passion that you've always viewed as a hobby may turn into something more, and you could make a job doing what you love. New breakthroughs are predicted on every front, broadening your horizons and maybe changing the course of your life. You will have a unique moment of fulfil-ment in your life.
Capricorn:
At home today, a calm mood will prevail, and tensions would be minimized. So assemble your loved ones and spread the cheer. You must develop new methods to deal with life's frustrations, which appear to build up over time for many reasons. Your insight would assist you in finding a solution.
Aquarius:
You would be uncomfortable dealing with unknown variables right now. As a result, you'll attempt to stick to the tried and true paths rather than taking any risks. Today will provide you with new options, but you are more likely to pick one that you are already familiar with rather than one that appears to give higher benefits. Now is the moment to finish your previous work.
Pisces:
Today, you have a tremendous ability to charm everyone. Your wit and grace will leave an impression on people around you. You will get the respect of others around you. Take full advantage of this golden time to meet new people and develop new acquaintances, and new possibilities would present themselves.