Aries:
You're in an energetic and outgoing attitude. A number of possibilities will present themselves to you on numerous fronts, and you are more than prepared to seize them. Following your gut, today can pay off handsomely in terms of your finances as well as your personal life and relationships. The day will be jam-packed with activities, and you will relish every second of it.
Taurus:
What is just about to happen can simply be predicted. You also have an outgoing personality and excellent communication abilities. So simply work hard to achieve your goals! Avoid getting into any fights with abrasive people who are constantly looking for faults.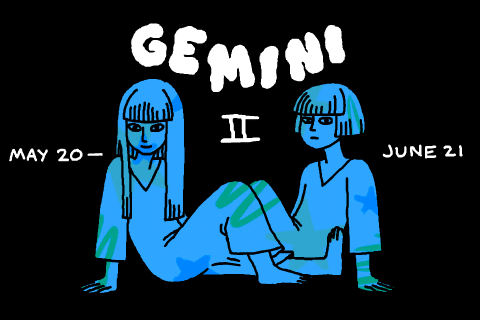 Gemini:
A senior citizen provides you with food for thought. Your strength has always been in planning and prioritizing. Things will fall into place if you do your part. Maintain your composure and patience. Someone might pay you a visit today. Take care of your health and set aside time to unwind. A significant financial arrangement is in the works, which could result in a windfall profit for you.
Cancer:
For you, today will be an emotionally charged day. You will put your heart and soul into all you do today, and success will inevitably follow. You may have been avoiding a problem because it is too personal for you, but today is the finest day to confront it full on.
Leo:
You've set an unrealistic goal for yourself, and you'll be working more and harder to meet it. It will be tough to achieve your aim, which may cause disappointment. Before you set your goals, you must first understand your own potential. It is not the right moment to make any important decisions.
Virgo:
You will receive some unexpectedly pleasant news. It could be related to your professional or personal life, but it will benefit you financially. It will also show you the way to similar sorts' potential gains. You'll be in a good mood, and you'll spread optimism and happiness to everyone around you. Take advantage of the opportunity to spend time with loved ones.
Libra:
You have a lot of faith in yourself, but you should avoid being arrogant or controlling. Trying to push your own point of view on others today may backfire. Being correct isn't enough. You must also act in a way that does not upset others. A modest attitude can assist you in completing a variety of unfinished duties today.
Scorpio:
There is just so much going on around you that it is consuming your time and attention. Don't waste your time on things that aren't important. Concentrate instead, and only then can you find a burst of free-spirited vitality. You would find gold in your life if you find that. Don't be afraid to speak up. Take a close look and take action before it's too late. Prioritization is the key to your success.
Sagittarius:
Right now, time appears to be crawling for you. But be patient and maintain your enthusiasm. However, for the sake of commitment or a personal relationship, you may be compelled to set aside your personal aspirations. Now is the time to avoid misunderstandings and disagreements with your mate. So don't be concerned; with effective management, you would be able to complete both of your tasks.
Capricorn:
Pay attention to how you carry your purse today. Today's horoscope predicts that you'll be able to spend a lot of money unexpectedly. If you are not careful, you might lose your money very quickly. Today is not the day to engage in debates or confrontations, since it is not your day to win. There are no medical problems, and you are free to enjoy nature.
Aquarius:
There's a good chance you'll run across someone from your past today, and that person will almost certainly play a crucial role in your future. Be willing to provide and receive assistance without hesitation, as this could lead to an entirely new and interesting path for you. In your case, the change could only be beneficial today.
Pisces:
You have a logical mind and a sharp tongue. However, due to your anxious attitude, this capacity of yours may be harmed today. Instead of fighting the current, try to go with it. Experience would teach you far more valuable things than ego satiation ever could. You will feel more at ease and confident as time goes on.
Also Read: 10 Famous People Born In January