Aries:
Everybody is paying close attention to you. You'll soon notice your adversaries among the crowd. Be cautious of how you interact with these folks since they are attempting to provoke you and implicate you. If there is too much resistance, simply back off! However, you will meet someone new whom you can trust! ᅠᅠ
Taurus:
After just a long time, you will feel a sense of relief today. A significant piece of news will brighten your day. Parents might well be able to identify an appropriate match for their son or daughter. A pending legal matter will be resolved in your favor. A little more effort in your career today will pay you handsomely tomorrow. Today, things seemed to be getting back on track. Take advantage of this time with your family. ᅠᅠ
Gemini:
Today is a fortunate day for you. You astound yourself and others with your problem-solving ability. Your coworkers will be impressed by you. Your self-esteem will skyrocket, and you may be offered a new project. Feel pleased and rejoice with your loved ones. A friend might pay you a visit today. You might have a good time.
Cancer:
Today's interaction will be important for you. This might come off as a conflict or something more subdued. Whatever it is, though, it will give you much to think about and keep you busy for the majority of the day. Distractions today won't be tolerated by you. You must understand, though, that dwelling on this occurrence won't be very helpful.
Leo:
Your head is rational, and your tongue is sharp. However, because of your tendency to be insecure, your talent may suffer today. Attempt to follow the current rather than fight it as you always do. The gratification of your ego will never be able to replace the valuable lessons that experience will impart to you. Later, when you'll feel more at ease and confident.
Virgo:
Today is a significant day for you since you might make contact with someone who lives overseas or in a different city. Your career would benefit from the connection. Do check your mailbox since you might get a crucial email about a chance. You can get a job invitation from friends who live abroad. Today, the color white is a lucky one for you.
Libra:
Although you'll experience mood swings today, luck is on your side. The disadvantage of this is that you can start to depend too much on Lady Luck. Be careful that this doesn't result in sloppy project preparation. Gains in material possessions are inevitable, but try to avoid blowing your budget needlessly. Your recent streak of prosperous finances won't persist for a lot longer.
Scorpio:
You are currently stuck in a soup. Be honest with those that matter to you. Discuss the concerns that you have been having. In a week, the cloud of uncertainty will clear. You might find comfort in a close friend or member of your family. Exercise caution before speaking. You are more likely to be misunderstood today. There will be stability at work.
Sagittarius:
You're in a fun yet dramatic mood today, and you'll be drawn to all things lovely. This can result in some unforeseen and unneeded spending. Your daily activities will all have a decorative element. You could also get some cosmetic work done. All-day long, you're going to be in a good mood, which will make your workplace more social.
Capricorn:
You have lots of energy and enthusiasm! Invite your pals over and have a party. While enjoying your success, you can be neglectful of the danger that is soon to come! There is no reason to be alarmed; no one is attempting to harm you. If you eat meals that your stomach can't digest frequently, it could have an adverse effect on your health. So schedule regular exercise to maintain your vigor for longer!
Aquarius:
You are being held back and having your progress hampered by certain personal events in your life. If you really want to save yourself from some major hassle, try to resolve these issues. Try to evaluate relationships' worth; it could be a decisive factor for the contribution you must provide to the relationship.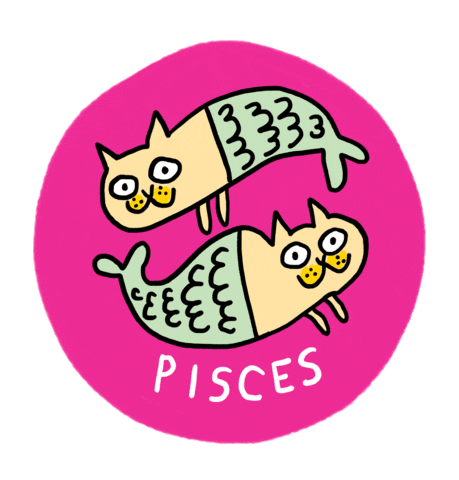 Pisces:
Profession-related issues will be resolved. However, until then, no combative action—whether verbal or written—should be taken. People who are struggling personally should make time for their loved ones. Do take care of your health because you have neglected it for a long time.
Also Raed: Most Successful Zodiac Signs As Per Astrologyᅠᅠ