Saturday, 12th February Horoscope
Aries:
Give your honest thoughts a voice, but don't raise your voice. Instead of trying to wash away the old filth, concentrate on what has to be refined to bring about change. Avoiding problems with individuals you live with instead of trying to resolve them is a better choice right now.
Taurus:
Today you're feeling unorganized and hectic. Today, your ideas are likely to travel in a variety of ways. As a result, you would be unable to complete any job today. You must concentrate. Try some mental exercises and avoid consulting others because inconsistent advice will just add to your confusion.
Gemini:
Somebody close to you is going through a difficult time, and you'll need to provide a friendly audience today. It's likely that you'll become annoyed and impatient with this person's troubles, but it's critical that you provide your support without condemnation. It has the potential to affect a close friendship or even a romantic relationship in your life.
Cancer:
You require assistance, and the sooner you recognize this, the better. A quick phone call to a buddy or mentor could go a long way toward restoring your peace of mind and life situation. The changes you've been resisting will start to make sense, and you'll begin the process of putting them into action. Allowing your ego to get in the way of a practical requirement is not a good idea.
Leo:
With your relatives, you can address a few crucial subjects. In your talks, try to be loving and compassionate. If you are unable to handle a problem, instead of overdoing it, leave it for the moment being. If you want to brighten your mood, go to events in the evening. You would gain by concentrating on issues of trust and spirituality.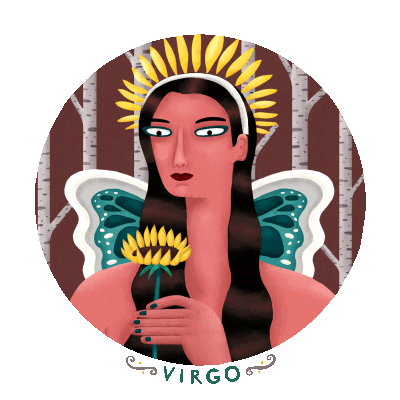 Virgo:
Today, however, is a fortunate day for you. Your problem-solving talents astound both yourself and everyone else. Your co-workers would be impressed with you. And, your self-assurance will be great, and a new project might well be presented to you. Feel well and rejoice with your dear ones. Today you could get a visit from a buddy. You could have a good time.
Libra:
You're in a rash mood right now. You have a tendency to rush into initiatives without considering them through, which may lead to unneeded troubles at work and in your personal life. Try to keep a cool head, even if it seems impossible right now. Several changes could present themselves at the same time, and you must decide what fits for you and what doesn't.
Scorpio:
Today, you might be exposed to both emotional and financial loss. But, if you keep your distance from those who are trying to lure you into situations for their own advantage, you can simply protect your interests. Simply sleep for the day and heal any scars that may have surfaced as a result of ruminating about the past.
Sagittarius:
All appears to be falling into place today, and all of your efforts will be fruitful. You might be able to reclaim losses from the past. As a result, you have a tendency to be overconfident in your abilities at first. Try to avoid the temptation to take risks without thoroughly researching the possibilities. Today, you can be caught off guard by an unexpected meeting.
Capricorn:
Try to seize situations that allow you to think and replicate it in your own unique style. You take pleasure in all of this with tremendous zeal. Changes at home are rather foreseeable; perhaps you're relocating to a different location in quest of greater tranquility and better prospects for advancement.
Aquarius:
At this period, you would be captivated by the supernatural. You'll want to investigate a strange subject today, so you'll probably watch a mystery movie or read a mystery novel. You might also select to solve a mystery or learn more about a person or a scenario. You must proceed with prudence in your endeavors.
Pisces:
You're in a dreamy mood today. Role-playing and dreams pique your interest in an odd way. You're surrounded by romance and live an exciting dream life that you might be able to replicate in real life. In your profession or in your relationship, you might make a snap decision to pursue an unachievable ideal. You must not, nevertheless, make any important decisions right now.
Also Read: Find Out How Your Ego Finally Effects You According To Your Zodiac Sign