Sunday, 12th December Horoscope
Aries:
You must take a realistic look at your position, particularly your financial status. Spending the money may be enjoyable, but it puts undue strain on your family's finances, and you should be conscious of this. You must maintain your composure and attempt to comprehend the other family members' perspectives on financial concerns.
Taurus:
You have a lot of fantastic opportunities ahead of you. However, they necessitate a significant amount of dedication, which appears to be an impossibility for you at present. It's fine if you need to put this chance on hold for a personal reason. You have a compassionate demeanour, which helps you to get along well with others.
Gemini:
You appear to be moving away from your old ideals and toward fresh stuff. Don't really think differently today; this would negatively effect your overall perception. While making any decisions, evaluate yourself by thinking about what you really desire. It's a great time to acquire a new car and other resources to meet your apartment's needs.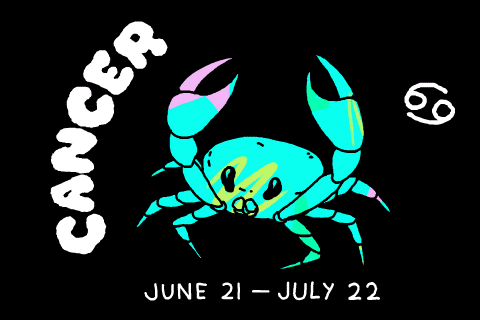 Cancer:
Today, you'll be juggling a variety of commitments on various levels. Prepare to meet your social, financial, and personal responsibilities. Your family, acquaintances, and co-workers will be looking to you for answers, and you are more than able to handle the stress. With your statements and behaviour, you would be able to assist a number of individuals today.
Leo:
The day is ideal for showcasing your abilities. It's possible that you'll act more aggressive or assertive than usual, which will startle others around you. They'll be thrown off balance, and they'll have to reconsider their feelings toward you. This surprise element can give you a competitive advantage. Make sure to take advantage of this to the greatest extent possible.
Virgo:
This is the ideal time to put your innovative ideas into action and broaden your horizons. Participate in some intellectual hobbies or occupational training to give oneself an advantage over the competition. Yet, you might face financial difficulties while attempting to achieve your goals.
Libra:
It's possible that someone close to you will steal your ideas in order to promote their own profession. As a result, be cautious while sharing fresh concepts with others. At this time, you must keep a close watch on your own interests. Even if you've known your co-workers for a long time, don't share your information with them. Patience throughout this time would assist you in identifying your actual well-wishers.
Scorpio:
You've acquired a significant sense of dedication. You may just have to fulfil certain family responsibilities, and you'll do so admirably. To tackle the obstacles in your life, you would be sharpening all of your abilities and drawing on your secret assets currently. The path will most certainly be difficult, but you will cherish each minute of it.
Sagittarius:
You're in a dreamy mood today. Role-playing and dreams pique your interest in an odd way. You're surrounded by romance and live an exciting dream life that you might be able to replicate in real life. In your profession or in your relationship, you could make a snap decision to pursue an unachievable ideal. You must not, nevertheless, make any important decisions right now.
Capricorn:
If you've been saving for the appropriate event, today could be the day. Today, anticipate pleasant news that will reflect positively. Today, you are expected to be encircled by friends and family members. It's going to be a good time. But just don't forget to look after your wellness.
Aquarius:
Old friendships and experiences could now play a significant role in your life. You'll be under a lot of stress to perform well in all areas, but you should remember that a lot of that pressure stems from the impossible high standards you've set for yourself. In your chosen profession, honour and transparency will get you far, but you must be willing to stay faithful to your own principles and beliefs.
Pisces:
Today is likely to be an emotional day for you. Minor things would make you sad, and then you might remember a brighter moment. You might make a phone call or try to contact an old buddy. You might also consider putting old grievances aside and spreading an olive branch to find a suitable resolution to your current dilemma.