Monday, 12th April Horoscope
Aries:
Your mate is going to give you some sensible advice today. That might not be to your taste, but you can take care of it. This may be very important to you. This may be linked to your finances, your job, or your family. It is important that you must not get defensive and disregard this suggestion, as this will only lead to disappointment.
Taurus:
Today is going to be a day with minor ailments. You might be getting a little chill or a headache. This is only a temporary period, but it can leave you feeling tired. As a result, don't make too many meetings today. Rest and relaxation will solve the issue, and you'll be mentally fit in no time.
Gemini:
Today will bring you a slew of fresh and different job openings. There'll be a surge of prospective clients or buyers, and you may be given multiple projects, some of which could turn out to be your dream project. You'll have to work that much harder today to take advantage of this chance, but you'll loved every moment of it.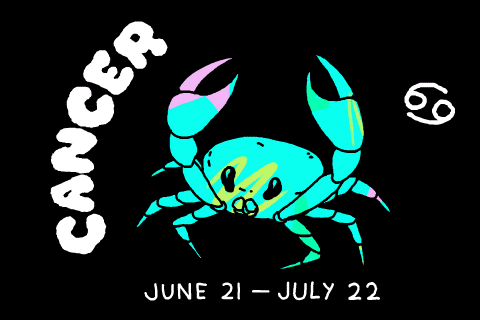 Cancer:
It's possible that you'll have to see the doctor today for a thorough examination. It's possible that you'll get a health scare, but it'll turn out to be a false warning. However, you should take this as a warning and make some much-needed dietary and lifestyle adjustments. Precautionary measures taken at this point will help you prevent serious health issues later on.
Leo:
You and your mate will be able to spend some relaxed and contemplative time together. Take the time to appreciate whatever you have. Participating in everyday household tasks will increase your relationship's fulfilment, giving you a feeling of pleasure and renewing your affection.
Virgo:
Today, be on the lookout for a hidden adversary at work. This individual has been acting in a gentle way in past times, but you and this individual have a history, and he or she will want revenge today. It is best to accomplish all of your duties on time and on budget in order to avoid getting into problems with your seniors.
Libra:
Today you're feeling particularly upbeat and tactful. As a result, you'll be prepared to deal with any crisis that happens in your family or relationship today. Your mate can be misguided about you or harbour a long-held deep resentment against you. You'll be capable of dealing with it quickly and sympathetically, which will help to deepen the bond.
Scorpio:
You appear to be a little tense. Try to engage in outdoor fitness activities such as swimming or yoga! To improve your lungs and lung ability, you must do so on a daily basis. If the climate is too cold outside, though, stop it; you will be adversely affected. In this case, visit a gym and do light training workouts under the supervision of a teacher.
Sagittarius:
Life has its own path, and we must often wait quietly and peacefully while circumstances are out of our control. Discontent or capriciousness can have a negative impact on your fitness. You may experience pain in one or more body parts. Relax while listening to some soothing songs. Your soul will be healed as a result of this.
Capricorn:
Even you are likely to be surprised today by the intensity of your own love feelings. There's a good chance you'll behave in an out-of-character way today, and your fearlessness will be very shocking. It'll also leave your mate stunned, still satisfied and grateful. Make the most of today by going on long scenic walks and enjoying quality time with your partner.
Aquarius:
It's possible that the past affair will come back to haunt you, as it has in the past. Do not expose yourself to painful memories from the past. Nevertheless, you can come along a face that brings back memories of simpler times. You can sow the seeds of a fruitful relationship with this individual; all you have to do now is wait for them to sprout at the appropriate time.
Pisces:
For the recent few days, you've been denying any aspect of your physical or mental health. This is the day of understanding. You will be confronted with the facts about your wellbeing today till the defensive mask of ignorance is lifted. This is the initial move toward healing so you can finally do just what you'll like to do instead of just ignoring the problem.
Also Read: 12th April 2021 To 18th April 2021 Weekly Horoscope