Wednesday, 11th August Horoscope
Aries:
A move made by your spouse is likely to take you completely by surprise. Prepare for a raucous yet pleasant family gathering tonight if you're used to modest dinners, and vice versa. If you're single, this gesture might help you see your potential spouse from a different perspective and make better judgments regarding the future.
Taurus:
If you have recently taken a test, you may have received a positive result. Your commitment and hard work will pay off. You would be aware of the financial strategy today. Before you invest, talk to your friends and co-workers about the best scheme for you. You might be interested in the offer. You'll have a nice time at work.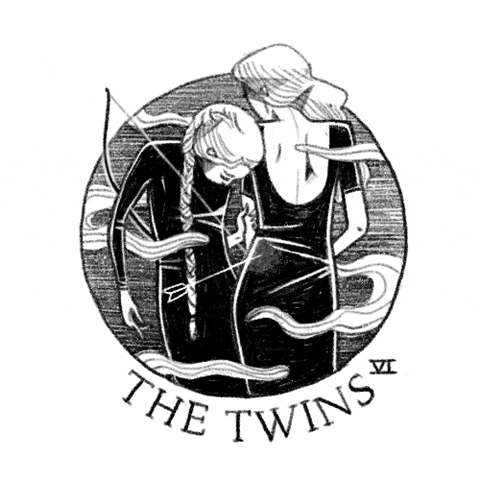 Gemini:
Even though you have been through and systematic, you have been left with someone else's backlog, for which you are now responsible. Have faith in yourself and your work methods. Take on one chore at a time, and by the following week, things would be back in order. Do not argue with your subordinates till that moment comes.
Cancer:
Provide yourself plenty of time to adjust to a new workout program. You've been thinking about health concerns for a few months now, but you haven't been capable of figuring out what you should do to assist! You've taken the initiative and would be able to save your health at the appropriate moment.
Leo:
This is the moment to cut ties with those who are no longer helping you or who are unable of doing so! This is a significant step toward financial stability. You would be rewarded shortly, and financially, for this business strategy. The money you save is safe and may be used to increase your holdings.
Virgo:
You'll look for problems in your love connection when none exist. You might begin to doubt your partner's trustworthiness to the point that you consider ending your relationship. Nevertheless, the odds are that the difficulties are more about you than your mate, and you should think about them more carefully before taking any action.
Libra:
Due to a variety of factors, you've taken an extended hiatus from your exercise and health routine. You're going to get back on track immediately. You might not want to do it, but you'll see how much neglecting your health is costing you now. You should not attempt to resume your previous exercise program since you are just not capable of doing so. You'll have to take it one step at a time rather.
Scorpio:
The moment has come to repair ties and put old misconceptions to rest. You might even re-establish contact with somebody from whom you were previously alienated. There's a good chance you'll run across an old flame and the passion between you would be reignited. Today, balancing past and present connections may be a particularly difficult challenge.
Sagittarius:
Instead of focusing on your body, consider nourishing your brain. You maintain your physical fitness. Your busy mind takes a back seat here. Relax; participate in a recreational activity that will provide mental nourishment. Set aside a few minutes for yourself. Focus and meditate as much as possible. Give your mental process some guidance if it's going in several ways.
Capricorn:
Today will be a day of new friendships and connections for you. You're still in a good mood, and your friendliness is likely to impress people. Even though it doesn't seem like it now, one of the friends you meet today might turn out to be incredibly important in the future. You're in a friendly mood today, and you're eager to assist your friends and family.
Aquarius:
Today, your workplace is filled with a spirit of camaraderie and universal goodwill, and you will find yourself enjoying even the most monotonous chores that you normally despise. You could discover a new zest for your job, and you're more likely to obtain active help from your co-workers in completing your tasks.
Pisces:
You appear to have met someone enthralling, and they seem to be considerably better than your existing companions! Well, it's all a ruse; you have the finest, and you must protect it! One false step might lead to a lifetime of regret, so resist the urge and keep going!
Also Read: 9th August 2021 To 15th August 2021 Weekly Horoscope