Sunday, 11th April Horoscope
Aries:
You might be about to experience a journey to places having a totally different climatic zone! If it is a hot climatic region, eat a lot of watery fruits whether you like it or not! If you are visiting a cold-climate location, take special precautions to shield yourself from the cold wind penetrating your body by wearing as much woollen clothing as possible.
Taurus:
You appear to be overjoyed at the prospect of throwing a party to celebrate your beloved's accomplishments. But, alas, it would become a normal gathering. Even the most anticipated visitors may not show up! Even then, your mate will be attracted to your interest and caring for them! And this is your true accomplishment!
Gemini:
It's possible that you'll have an allergic reaction today. You can inadvertently consume the food if you have suspected food allergies. There is also the possibility of skin irritation. If at all necessary, stay away from contaminated areas. During the evening, your health will change. Make sure you get enough exercise and sleep. To stop potential complications, you should actively develop good habits.
Cancer:
Over the past few days, your actions have been characterised by indecision, and now it is time to take initiative and put an end to this mindset once and for all. Do not be hesitant in making a decision. Whatever decision you make will be the one for your future. You should still get job and financial guidance from somebody dear to you today, and you will receive practical guidance.
Leo:
You appear to be upset because you believe no one likes you! A quick embrace will do wonders for your health. Don't really misinterpret it as a desire for sexual desires. When anyone loves you, you will experience emotional breakdown. Allow everything to come out without second-guessing yourself.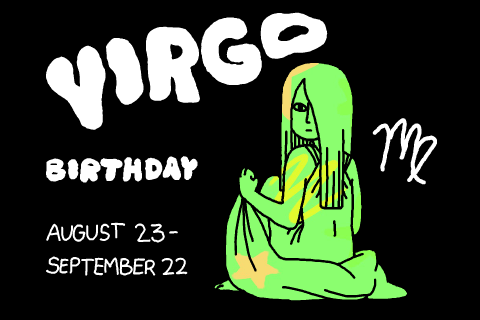 Virgo:
You desperately need your mate to provide you with good emotional support right now. However, for many reasons, you've been apart from your mate by a significant distance. Despite your best intentions, it appears that you can never catch up to your mate. Continue to work hard and you will finally be able to live with your partner.
Libra:
You appear to be out of shape for the past couple of days, which is the source of your worry. The underlying cause of your inability to reach your dreams is an imbalance between what you're doing and what you hope to do. Take it easy and set lower expectations for oneself. If you don't keep your calm at this moment, you might have a panic attack.
Scorpio:
Cooperating well in your private life would also offer you an advantage in your professional life. You and your mate's joint venture would be a huge success in both love and industry. You two have a clear appreciation of one another differences and, as a result, get along splendidly. Seek to be so in the future.
Sagittarius:
The day will be challenging, and you will have to adhere to a tight schedule and put in a lot of effort. However, this will assist you in establishing a solid foundation for your future plans. The hard work you put in today will pay off in the long run. You're more expected to assume duties on behalf of a co-worker.
Capricorn:
It's time to trust your instincts. For the past few days, you've been ignoring what your subconscious has been saying you out of fear of being exhausted, but once you open up your mind, you'll see that this is not impossible. You've really made the right decision. As you undertake the first courageous step, you will find the strength inside yourself to finally do it, and all the internal anxiety will be released.
Aquarius:
You have a calm mind state and will be able to concentrate well at work. You might even be able to make the best business offers of your life today. However, you could be held back by a lack of cooperation from your supervisors. If you can persuade them, all will go well for you, and you can gain a better reputation as well as cash.
Pisces:
Your mate might be doing something that boosts your relationship's morale. You will repay the favor by ensuring that you have a good time together. You might have a good time with your mate. And, you should go out for dinner together. Make an effort to meet your mate's relatives. Slow and steady wins the race, as they say. Until you take a decision, recognize everybody's mindset.
Also Read: Zodiac Signs Who Like Being Independent In A Relationship