Sunday, 10th October Horoscope
Aries:
You must understand that mental wellness is critical, and that focusing solely on physical fitness goals will leave you dissatisfied. Nonetheless, you're driving your body to seek out a sensation of well-being even more. Try some breathing techniques and relaxation techniques rather. They'll also assist you in dealing with any sleep issues you've been having recently.
Taurus:
Something in your connection makes you feel as if all is going great and that a long-term relationship is in the cards. It's possible that the connection will lead to marriage. Breathe deeply and read between the lines before you give it your best. It might turn out to be right, or you might learn things you didn't know before.
Gemini:
Today at work, a variety of tiny issues may develop that keep you from working in harmony. Today, you'll need a lot of patience, particularly if you're dealing with a supervisor. Don't let your rage get the best of you. Rather, you must deal with him wisely in order to avoid jeopardising the group's morale.
Cancer:
Your body has been a good companion and never stops working! As a result, doing something good for your body really shouldn't be a difficult task for you. You should workout and get enough sleep. Nevertheless, if your body is having trouble operating normally, you must take all necessary precautions to keep it going. Increased water consumption will be one of these measures.
Leo:
Companions, colleagues, and other acquaintances may attempt to enlighten you on the steps you must do in order for your love life to pick up speed! Except for the flirting advice, do as they suggest to refresh your dating profile. You're looking for love, so concentrate on that instead of sealing yourself away for the sake of temporary enjoyment!
Virgo:
Don't be afraid to put out your full attempt. You have been a great help to others, yet they don't appear to care about their own good, let alone applauding your efforts. So don't worry about such folks and simply keep going! Attach your feelings to the task you accomplish, not to individuals who are unimportant to you.
Libra:
At this moment in time, you are both physically and psychologically formidable. As a result, you must endeavour to attain whatever it is that you desire! Don't limit yourself to appearances! Try talking to individuals around you about the issues you're having when doing activities. This will assist you in obtaining a variety of options. Choose the option that best matches your needs.
Scorpio:
The atmosphere is ideal for romance. Do something surprising to pay your respects for that special someone in your life, and the day will become memorable. There's a sense of romanticism in the atmosphere. If you're single, today could be the day you meet the soulmate or simply begin to see someone near to you in a fresh and intimate light.
Sagittarius:
You've been confused about your career for a long time, and you've been asking yourself some questions. A probable solution will come to you today. It is critical that you pursue this concept, no matter how bizarre this might appear. Take a chance and it will pay off handsomely, far above your expectations.
Capricorn:
Today, thoughts of beauty are foremost in your mind. Today is the day to go in for intensive beauty treatments. These treatments might range from a simple anti-aging massage to extensive cosmetic surgery. In order to maintain your beauty, you will also make significant lifestyle modifications. While these attempts are wonderful, you must remember that each age has its own charm, and it is not always required to appear youthful than you seem to be.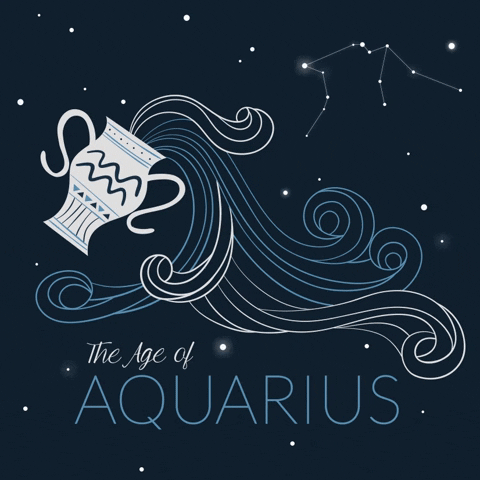 Aquarius:
Today is the day for establishing new acquaintances. You must contact me right now. Today is the day for new friendships, alliances, and even affairs. You'll be thrown into a whirlwind of social events right now, all of which will introduce you to new possible friends or lovers. However, as you pursue new relationships, be careful not to neglect those who are dear to you.
Pisces:
Today, your demeanour is appropriate. Make use of them to your advantage. Make eye contact and strike up a discussion. Keep a cheerful demeanour. It's possible that a fresh opportunity will arise as a result of this. This is an excellent week to begin a new endeavour. Keep in mind your organisational skills and maintain a clutter-free environment. It's conceivable to make an unanticipated profit at the end of the month.