Friday, 10th November Horoscope
Aries:
It's time to make some audacious decisions. Now is not the moment to be hesitant. Rather, prompt intervention is essential. Never turn down an opportunity. Even though it may not seem possible right now, taking a leap of faith at this point can significantly improve your life. It's also time to weed out the deadwood and reexamine past connections.
Taurus:
You will finally feel relieved today. A major piece of news will brighten your day. Parents might locate a good fit for their child. There's going to be a court case settlement in your favor. A small amount of work put in today will pay big rewards tomorrow in your career. Life seems to be getting back on track today. Cherish this time with your loved ones.
Gemini:
Remind your fearful inner self not to be intimidated by the problems that are around you. Many variables have obscured the issues, and you are not the cause of them! These are all unimportant issues that will be handled quickly. To decompress and enjoy yourself, schedule some leisure time!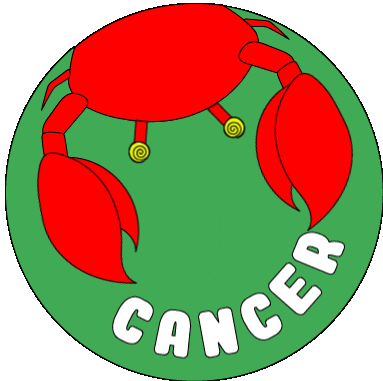 Cancer:
As a family person, you are. The cornerstone of your success is family values. The fortunate aroma emanates from your home today and carries you wherever you choose to go. You have the best rhythm there is. You are going to have a productive day. Grinning, you can get through challenging and tough circumstances. Your strategy is constructive and will help you achieve great success.
Leo:
You're feeling really gregarious and joyous right now. You will have a lot of opportunities on many different fronts, and you are more than prepared to seize them all. Today, you can achieve great things in your personal life, relationships, and economics by trusting your instincts. There will be a lot going on throughout the day, and you will love every second of it.
Virgo:
This may be the day if you have been saving for the appropriate opportunity. You're about to get some fantastic news today that will make you happy and cry. It is anticipated that you will spend today with friends and family in tow. Happy hour is just around the corner. But remember to look after your health as well.
Libra:
Avoid spending time with folks who make you feel bad about yourself. The fact that the person you have been confiding in has been disparaging you may come as a surprise to you today. Watch out for those like them. Don't allow them to ruin your tranquility of mind. There might be a real friend close by. It can be your parents or your spouse.
Scorpio:
You can now take a chance by purchasing a lottery ticket or shopping coupons. Since lady luck will be on your side today, winning is obvious. You might need to voice your opinion a little more assertively in this circumstance. Your quiet could be interpreted incorrectly and place you in an awkward situation. So you'd best hope that no one holds a negative view of you.
Sagittarius:
Show consideration and decency for other people's beliefs. You are headed towards success, but as usual, exercise caution and take the essential precautions. Because life is unpredictable, try not to be negative about the obstacles you face. Step forth onto life's road with energy and passion.
Capricorn:
You've felt restless and depressed for a few days, and now you're prepared to address the issue more forcefully. To pinpoint the precise location of the issue, you must do a thorough investigation, and now is the ideal time to get started. Additionally, today is a good day to plan any undertakings that you have been putting off for far too long.
Aquarius:
You should invest your time and efforts in educating the less fortunate kids. And, you may give away part of your possessions to a charity. You can even engage in financial charity because your financial situation is favorable. You'll get along well with new people and gain their respect for your excellent deeds.
Pisces:
People involved in real estate transactions appear to be having a good day. Investment returns will be substantial. Just avoid arguments; thoughtful defenses will only make matters more difficult. You appear eager to pick up a new skill, whether it's playing the guitar or something else entirely that will offer you a competitive advantage in the workplace!
Also Read: Beautiful Zodiac Signs That Have Good Brains – Beauty With Brain Zodiac Signs