Tuesday, 10th August Horoscope
Aries:
Don't allow sluggishness to ruin your day. Activate your natural creative energy, and the rest of the day will go more easily. Within your private life, as well as in your health, you must endeavor to restore balance and harmony. Avoid the distractions surrounding you and focus mostly on the tasks where you can make a tangible contribution.
Taurus:
You must arrange your health practices, or else the result would be bad health that will be difficult to control. Make a simple code of conduct for your behavioral pattern and track how far you've strayed from it every day! Eat only freshly cooked meals, which might be difficult to come by but is necessary if you want to stay active and healthy.
Gemini:
You could gather the confidence to tell a significant other about your love for them. Make the most of any changes that may present themselves. It is indeed a day when you can relax and go with the flow. Blame it on your planets if you aren't concerned about most other stuff.
Cancer:
Your day would be brightened with positive news. You've been working on something significant for a long time, and it's finally coming to fruition now. An excursion with co-workers is recommended. You would have a nice time and enjoy yourself. You might make a financial decision that may benefit you in the long run. Today is also a good day to go to a sacred site.
Leo:
Even you are likely to be surprised today by the strength of your own love sentiments. There's a good chance you'll act in an out-of-character manner today, and your bravery will be rather unexpected. It'll probably leave your spouse disoriented, but delighted and grateful. Make the most out of today by going on prolonged romantic walks and spending quality time with your partner.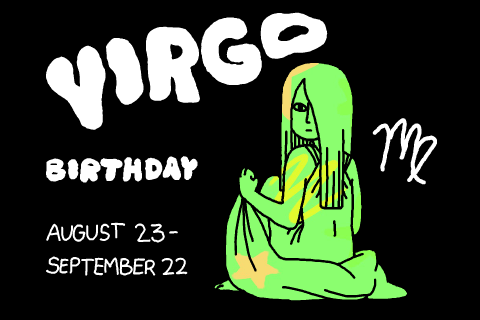 Virgo:
On the professional front, a variety of large and modest accomplishments are expected today. You could get paid for work you did a while ago, or you might earn a surprise bonus. You could get that long-awaited promotion, or you might obtain that desired corner office. Unemployed individuals and others who were looking for a new job would be pleased with the news they would receive today.
Libra:
You're a workaholic who sometimes forgets to enjoy your accomplishments. To do this, create a questionnaire for yourself and work on the responses! The inquiries might include things like, "Are your favorite fruits in the kitchen or not?" Is your closet stocked with the most fashionable outfits? Consider your appearance!
Scorpio:
It is a great way to build up your confidence at this time. In addition to yoga and jogging, keep performing the physical activities you've been doing on a daily basis. However, if you have a weak side in your body, you need to be more cautious in your technique. Lift weights with the hand that is located in the weakest body part.
Sagittarius:
At your employment, there is a tense environment. It might be as a result of significant losses for which you have no responsibility. Allowing oneself to absorb this type of energy is not a good idea. Rather, attempt to encourage anyone who is experiencing a wave of bad feelings. You'll be able to get the money you need from a variety of places to cover your costs.
Capricorn:
Today, a million things are vying for your attention, and you might just feel torn apart. Be kind to yourself. Sit down for a moment and consider your options. Then make plans and take action as needed. Today you could run into an old acquaintance. Somebody would also mention an intriguing offer, and you may be enticed to accept it. Begin to move after visualizing the ultimate outcome.
Aquarius:
Today you're feeling unusually upbeat and diplomatic. As a result, you'll be prepared to deal with any scenario that happens in your family or relationship today. Your spouse may be misled about you or harbour a long-held resentment against you. You'll be capable of dealing with it quickly and sympathetically, which would help to deepen your bond.
Pisces:
Whenever you drive a vehicle, exercise caution and drive slowly. Keep a close eye on the road and drive defensively. A little collision is possible, but it may be prevented if you give heed. Keep an eye out for curves and speed bumps. Reduce the speed of your vehicle. Also, do not sit outside without doing anything today. Complete your job and return home to unwind.
Also Read: Find Out What Your Life Partner Should Be Like, As Per Your Zodiac Sign