Saturday, 10th April Horoscope
Aries:
You might be given fewer assets, preventing you from putting your ideas into action. Don't be concerned; at the end of the day, you'll have the opportunity to do the job of your desire! You have a strong desire to work hard, and you will appreciate both the independence and the obligations that come with it.
Taurus:
Today you have a lot of energy. Both at home and at work, your charisma and wit are sure to mesmerise others. Cherish a night out with friends or a special person. The day will be unhurried and stress-free. There are opportunities to make big financial gains now, so pay attention on how much you spend on shopping.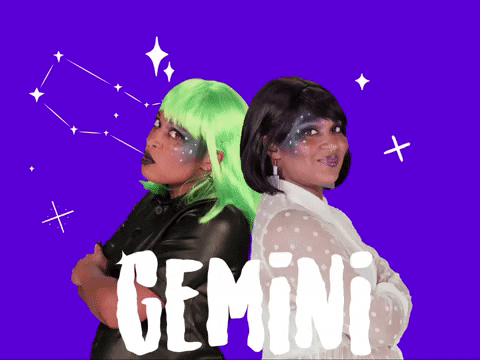 Gemini:
It's all about transformation today. You might meet somebody who can help you make significant improvements in your life or put you in contact with those who can help you make those changes. Even so, not all of the modifications are beneficial to you. Before you choose to go along with the flow, you should consider whether the move will benefit you in the longer term.
Cancer:
Today you are humble, and you can experience kindness and generosity. You're mood is charitable. To please others, you might be willing to give up your time, place, resources, or even food. This gesture of yours will be admired by everyone. Keep an eye on the threshold. Pay careful attention to your children. They might be susceptible to infection. Spend time at home and enjoy healthily prepared foods.
Leo:
Many of your work in both your professional and personal lives are now bearing fruit. You're expected to gain traction, which will lead to major results for you. Your colleagues will note your efforts and innovation, and you will win some devoted fans as a result. Today, the adversaries will be powerless.
Virgo:
You'll be managing a number of important factors today, all of which are critical. Timetables might become particularly challenging, and you can find yourself becoming fatigued. Furthermore, you will almost certainly become aware of certain systems that seem to be well beyond the box. You might feel torn and say or do something you'll end up regretting later.
Libra:
You want to pursue higher education, and today you will be inundated with opportunities from prestigious universities, some of which might even provide you with a scholarship. Only be cautious when making initial plans and collecting facts. Somebody is seeking to take advantages of you.
Scorpio:
You'll have plenty of chances to complete the incomplete job on time. Other issues that can arise will be fixed soon, so don't be concerned about them. Make the best of the day and anything you do today will be both good and prosperous. You might be seeking good counsel from somebody close to you.
Sagittarius:
You should explore lifestyle changes that could help you strike a balance between work and health. You might send an email to one of your good friends, inquiring about the remedy. These modifications can make you feel more at ease. You should surround oneself with the right people who can help you figure out what the meaning of multiple goals is.
Capricorn:
A senior citizen provides you with fuel for thinking. Your strength has always been in planning and prioritising. Stuff will fall into place if you do your part. Retain your composure and patience. Somebody could pay you a visit today. Take note of your wellbeing and set aside days to unwind. A significant financial deal is in the works, which could result in a windfall profit for you.
Aquarius:
You might have to go back to the beginning of a few occurrences. Some mishaps have their origins in the roots. Just due to that, your image has suffered tremendously in the eyes of some. It's important to be careful and vigilant in your strategy, lest others want to undermine your efforts.
Pisces:
Many associated with real estate transactions seems to be having a good day. The rate of return on investment would be high. Please don't venture into those debates; rational justifications can just add to the confusion. You appear to be interested in learning something new, whether it be a skill that will give you a competitive advantage in the workplace or a basic guitar lesson!